Hey kids—
I'm KJ Dell'Antonia. I'm the author of The Chicken Sisters, In Her Boots and Playing the Witch Card (coming fall 2023) and the non-fiction books How to Be a Happier Parent and Reading with Babies, Toddlers and Twos. I'm the former editor and lead writer of the parenting section of the New York Times (aka Motherlode or Well Parenting) and the co-host of the podcast #AmWriting.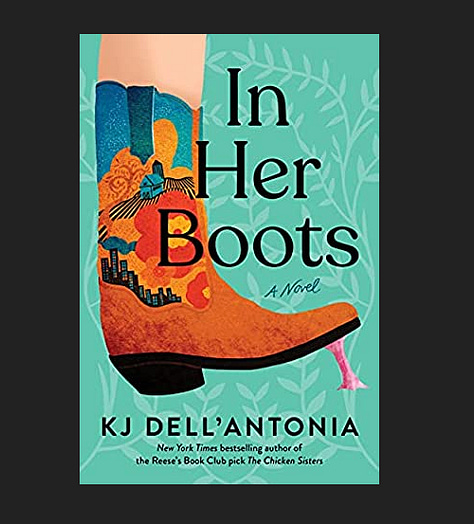 Here is a list of things I like and will undoubtedly share frequently in this space:
books

Some books I have read and loved lately
also more books

food, including but not limited to chocolate

dogs, cats, mini-ponies and chickens, not necessarily in that order

random and unexpected small things I have found and think others should too
Here is a list of things I do not like and will not write about
no, never mind, I really might write about just about anything

oh, I don't like calling people "guys" and thus you will be kids, crew, people, cupcakes, etc.
Here is a list of why I am here and not other places
I miss my old online communities, which included Salon's boards, a few random assorted other boards, early Twitter, early Facebook, the Motherlode comments section (which could be both a hellhole and a total joy), a couple of Facebook groups and the comments section of ye olde Miss Snark's blog and a couple of others.

I just want to connect and chat when I'm in the mood to avoid my work, life or family obligations, is that too much to ask?

I keep ending up doing things I do not want to do (argue, click on ads, scroll mindlessly) in other places

I learned a long time ago that when you want something you don't have (a podcast, a party, a community) you have to make it yourself. So…..
I'm just a girl, sitting in front of a laptop, etc. I hope you love #AmReading!
To find out more about the company that provides the tech for this newsletter, visit Substack.com.

Subscribe to #AmReading
People