Discover more from #AmReading
A FREE weekly-ish email about books and other enthusiasms from NYT best-selling author KJ Dell'Antonia, who reads what she loves and shares with gleeful abandon. PLUS: The first chapter of Playing the Witch Card, in your inbox!
Over 10,000 subscribers
#AmReading: The Introduction
A sporadic email about books and other enthusiasms.
Hey kids—
I'm KJ Dell'Antonia. I'm the author of The Chicken Sisters, In Her Boots and Playing the Witch Card (coming fall 2023) and the non-fiction books How to Be a Happier Parent and Reading with Babies, Toddlers and Twos. I'm the former editor and lead writer of the parenting section of the New York Times (aka Motherlode or Well Parenting) and the co-host of the podcast #AmWriting.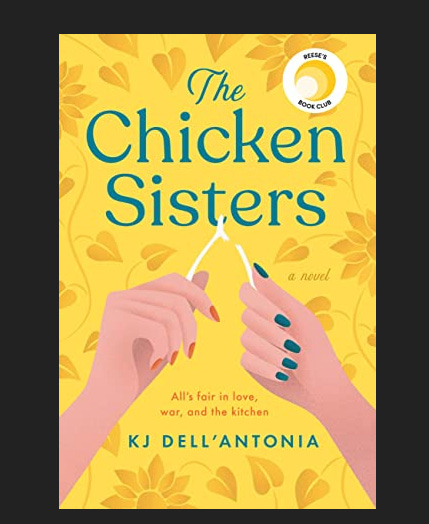 Here is a list of things I like and will undoubtedly share frequently in this space:
books

Some books I have read and loved lately

also more books. Mostly books that bring joy and fun and delight.

food, including but not limited to chocolate

like these chocolates, for example

dogs, cats, mini-ponies and chickens, not necessarily in that order

random and unexpected small things I have found and think others should too
Here is a list of things I do not like and will not write about
no, never mind, I really might write about just about anything

oh, I don't like calling people "guys" and thus you will be kids, crew, people, cupcakes, etc.
Here is a list of why I am here and not other places
I miss my old online communities, which included Salon's boards, a few random assorted other boards, early Twitter, early Facebook, the Motherlode comments section (which could be both a hellhole and a total joy), a couple of Facebook groups and the comments section of ye olde Miss Snark's blog and a couple of others.

I just want to connect and chat when I'm in the mood to avoid my work, life or family obligations, is that too much to ask?

I keep ending up doing things I do not want to do (argue, click on ads, scroll mindlessly) in other places

I learned a long time ago that when you want something you don't have (a podcast, a party, a community) you have to make it yourself. So…..
I'm just a girl, sitting in front of a laptop, etc. Once upon a time I even called this email Box of Chocolates, another unforgettable movie cliche, and I will spare you the gif. But truly, you never know what you are going to get.
Come on in! You can subscribe and comment on posts right here. Or better yet, grab the Substack app, which will enable you to read all your (always ad-free) subscriptions right in one, only people you've chosen to let in space AND chat with me and other writers. Just click below to get started. It really IS just like old times.
I feel like if you're reading this you've already subscribed, but if not, do so here.